An MOT will ensure your vehicle meets road safety and environmental standards. If your vehicle meets these standards, it will pass its MOT, and be deemed fit for the road. MOT requirements are strict, but they are designed to protect you and other road users ensuring your car is safe to be on the road.
You can avoid some MOT failures by carrying out simple maintenance at home. Before your MOT, spend a little time checking your lights, horn, wiper blades and tyres. (We have more on this in our "How to prepare your car for its MOT" article.)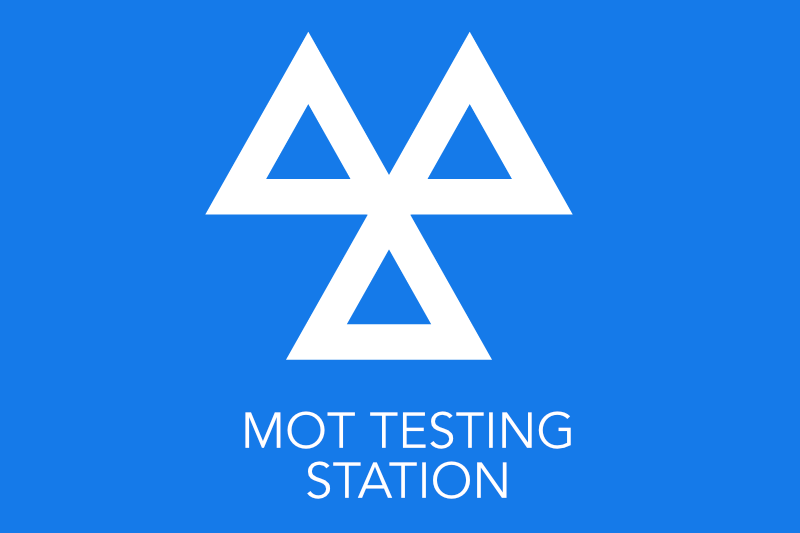 Lights, reflectors and electrical equipment 
Lights 
30% of all MOT failures relate to lighting and signalling. To pass an MOT, your vehicle's front, rear, brake, fog, registration plate lights and reflectors must: 
Be in the correct position and secure 
Clearly visible and not obscured
In good condition 
Be the correct colour (a blue-ish tinge to front LEDs is acceptable as this is standard with most modern cars)
Not fault when any other light is switched on
Aim below the horizontal (inc. dip beam and main beam) 
Be the same colour, shape and size 
Horn
Your car's horn must be loud enough to be heard by pedestrians and other road users. It must also emit a continuous sound. Note: novelty horns will not pass an MOT test!
Battery
The battery must be secure with no signs of leaking fluid. An MOT tester will also check the condition of your battery's connectors, which should be tight and free from leaky electrolytes.
Electrical wiring
All electrical sockets must be in good condition to pass an MOT test. Any socket that is damaged, and could detach or short circuit will fail. 
Tyres and wheels 
Tyres
To be deemed fit for the road, your tyres must be the appropriate speed and load rating for your vehicle. Tread depth is another important factor and needs to be at least 1.6mm. Your tyres will also need to be free from cuts, lumps, bulges and tears larger than 25mm. 
Wheels
As with everything in this list, your wheels must be securely fitted and in good condition. This includes the wheel nuts, which must be easy to lock and unlock and have no signs of lasting damage.
Steering and suspension 
Steering
For obvious reasons, your steering wheel must be secure and in good condition. The tester will check this by pushing your steering wheel in multiple directions while looking for wear and damage to the wheels components. (If you've just spent thousands on a brand new motor, don't worry, this isn't as vigorous as it sounds!) 
If your steering wheel has a locking system — which most cars do nowadays — it should only lock when the engine is off. Also, if your vehicle has power steering, you must have enough power steering fluid in the reservoir. 
Suspension
UK roads are notoriously bad for potholes and uneven surfaces — especially in the city. If you do a lot of city driving, your car's suspension components and shock absorbers will likely suffer heavy use. This can lead to corrosion, distortion and fractures that may result in an MOT failure. 
Brakes
Almost 10% of cars fail an MOT because of a brake fault. A brake performance test will determine whether your car is fit for the road. As well as this, your car's levers and the brake pedal must be working and in good condition. 
Pre-MOT tip: keep an eye on your car and make note if it pulls to one side when you brake. This is a common fault and may result in an MOT failure. If you'd like some expert advice, head to your local First Stop garage and have a professional take a closer look. 
Seat belts 
All your seatbelts must be in good condition and meet the required safety standards. This includes the clip and locking mechanism which should be easy to lock and unlock. 
You can do a basic check by giving it a sharp tug and making sure the restraint systems are working correctly. Note: all of your seatbelts must be working regardless of whether you drive with passengers. 
Exhaust, fuel and emissions 
Exhaust
Your exhaust will be checked for two things: damage and emissions. If your exhaust is leaking or showing signs of serious wear and tear, it will fail the MOT. Likewise, if it's emitting an illegal amount of emissions. 
Emissions
Carbon monoxide and hydrocarbon emissions are two emissions emitted by a car. The MOT tester will use a gas analyser to ensure these fall within the legal limit. A visual check will also be done to ensure no coloured smoke is emitted from the exhaust. 
Pre-MOT note: emission checks require a sufficient level or fuel and engine oil to complete.
Bodywork, structure and other items 
Bodywork 
Your car's bodywork, chassis, engine mounts, seats, bonnet, boot and doors must be free from excessive corrosion and sharp edges that may cause injury. 
Reg plates
We'd like to think you all already know this, but just in case, you are required to have a front and rear registration plate on your vehicle. They must be secure and readable from 20 metres away.
Pre-MOT tip: the last thing you want is to fail because of a dirty car, so give it a good clean the day before your MOT test! 
Vehicle Indication Number (VIN) 
This shouldn't cause too many problems, but a legible VIN must be on display at all times. Often found in the doorpost, the VIN plate should be secure and readable. If your vehicle doesn't have a VIN plate, it may be stamped or etched on the body or chassis. 
Speedometer 
Your vehicle must have a speedometer, and one that can be seen in the dark, too. An MOT tester will check to ensure your speedometer is readable and damage-free. 
Driver's view of the road 
Almost 7% of cars fail an MOT because of a windscreen, wipers or mirror fault. 
Windscreen
An MOT tester will check your windscreen for chips and cracks. A chip or crack in the driver's view larger than 10mm will result in an MOT failure. Outside the driver's view, but within the area swept by the wiper blades, there must be no damage larger than 40mm. 
Wipers and mirrors
Give your wiper blades a once over the day before your MOT test, as this could save you a pass. Remember, your wipers must have enough rubber to leave the area smear-free. As for your rearview mirrors, they must be secure and give the driver a clear view of the road behind (and to the side). 
So that's everything a tester will check during an MOT test. If you need to book a test, use our branch selector to find your local First Stop garage. Have an MOT test booked? Check out our article on how to prepare your vehicle for its MOT. 
If you are in Cardiff, Birmingham, Berkhamstead, Harpenden, Leicestershire, Plymouth or Maindenhead you can book an MOT online at the following First Stop locations:
Cardiff - A&A Tyres and Auto Services
Birmingham - The Auto Workshop
Berkhamstead - Ellis Autos
Harpenden - Pan Autos
Leicestershire - Parr Automotive
Plymouth - Pilgrim Tyres
Maidenhead - White Waltham