About
Since its foundation , Bridgestone has been committed to providing outstanding quality products to society. Supplying high-quality tyres and other rubber products, Bridgestone's aim is to help people all over the world and improve the way they move, live work and play.
As a global corporation, Bridgestone are committed to developing sustainable solutions for the environment with plans to increase energy efficiency in all operations thus reducing CO2 emissions and aiming to recycle materials to help protect our natural resources.
History
Age 17, Bridgestone founder, Shojiro Ishibashi, patented the Jika-tabi – a rubber-soled sock which proved hugely successful amongst workers in Japan. Using funds from the project, he decided to start the manufacture of tyres.
On April 9th 1930, the Japan "Tabi" socks Tyre Division produced the very first Bridgestone tyre and approximately a yearly following this Shojiro Ishibashi established the Bridgestone Tire Co., Ltd. In the early days there were many challenges with the technology, production and sales. The company rapidly improved the product quality and quickly started to expand within Japan domestically and overseas.
The 1960's were a time of expansion for Bridgestone with new plants opened in Tokyo, Singapore, Thailand and in 1967 the company established Bridgestone Tire Company of America to act is its U.S Sales headquarters.
Bridgestone celebrated its 50th Anniversary on March 1st 1981, continuing with its strategy for overseas expansion it purchase a tyre plant in Tennessee from the Firestone Tire & Rubber Company; the first of Bridgestone's manufacturing plants in North America. In May 1988 Bridgestone acquired The Firestone Tire & rubber Company and became one the worlds largest tyre and rubber companies.
Why choose Bridgestone?
Bridgestone are world leaders when it comes to innovative technology, their investment in research and development has led to game-changing products, pushing boundaries of what's technologically possible to enhance performance, safety and quality.
Whether you are looking for a versatile tyre like the all season Turanza or something a bit different like the Dueler to take you on your off road adventures Bridgestone have developed an extensive portfolio to support any customer journey.
UK and Ireland Bridgestone Awards
2022 TyreSafe Tyre Manufacturer of the Year
2020 TyreSafe Innovation and Technology
2018 TyreSafe Tyre Manufacturer of the Year
2017 Tyresafe Outstanding Achievement Award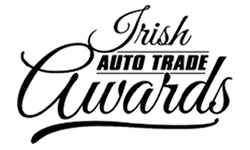 2020 Irish Auto Trade Awards Tyre Manufacturer of the Year
2019 Irish Auto Trade Awards Tyre Manufacturer of the Year
2018 Irish Auto Trade Awards - Tyre Manufacturer of the Year
2015 Irish Auto Trade Awards – Tyre Manufacturer of the Year
2015 Irish Auto Trade Awards – Tyre Manufacturer of the Year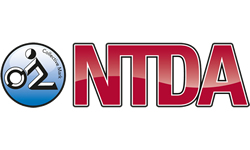 2019 NTDA Staff Training & Development
2018 NTDA Tyre Manufacturer of the Year
2018 NTDA Staff Training & Development
2016 NTDA Tyre Manufacturer of the Year
2016 NTDA Staff Training & Development
2015 NTDA Tyre Manufacturer of the Year
2015 NTDA Staff Training & Development