The battery is the heart of any vehicle. The battery gives life to the rest of the car's components, and cares for them: it stores electrical power, distributes it and absorbs high voltages to avoid any damage. It supplies the engine with the power it needs to start, and allows you to drive safely and pleasantly.
Why do I have to change the car battery? 
A flat battery means the car will not start
Most of the car's components depend on it
Avoid damage to electrical devices: central locking, air-conditioning, lights, radio and so on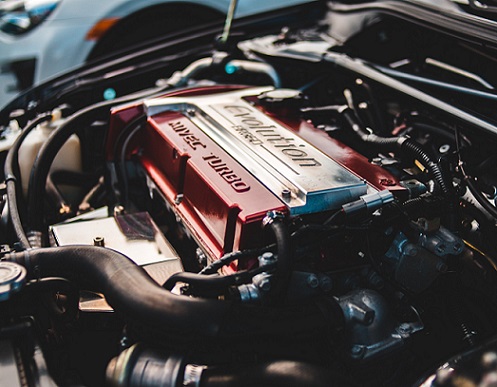 How to care for my car's battery?
Low electrolyte levels and malfunctioning of the charging circuit are the most common causes of battery failure. So it is important to carry out the servicing so you can avoid having to change the battery so often.
Remember that car batteries are sensitive to extreme temperatures, so you have to take special care of them during heat waves or cold spells.  In the winter, there is a greater risk that the battery may discharge or be damaged, as the engine needs more power to start, and devices needing battery power are used more often: foglights, headlights, heating, etc.
Important advice: try not to make too many short journeys, since the batteries only begin to recharge after 30 or 35 miles. It is very important that you make sure before you leave the vehicle that you have turned off the lights and the radio to avoid a flat battery.
When do I have to change the car's battery? 
In general, the battery needs to be changed about every 4 years. Batteries lose their power as time goes by. They can last up to 6 years, depending on the use they have in the car.
If your car won't start, or the engine is running but with very little power, it's a clear sign that it's time to change the battery. If the vehicle detects a problem, a red indicator light will show on the dashboard.
If your car battery is in poor condition, it may affect electrical devices such as central locking or heating. It may also be an electrical fault causing the battery to malfunction. If this happens, contact your First Stop specialist service as quickly as possible.
BATTERY FAQs
I HAVE A CAR WITH START-STOP TECHNOLOGY, DO I HAVE TO BUY A SPECIAL BATTERY?
Yes, vehicles with this type of technology have special batteries with a high cycling capacity.
I AM LEFT WITHOUT A BATTERY, WHAT CAN I DO?
You will need two things to get your car to start: help from another vehicle, and a jump lead. Bear in mind that the battery voltage from the other car has to be similar to your own, and you must always connect the negative terminal of the battery with the black clip, and then the red one with the positive terminal. Once you have started the car, drive for several miles so that it starts charging again.
The best thing is to go to First Stop specialists for a service and a proper assessment.
HOW IS THE CAR BATTERY RECHARGED?
As long as the car's alternator is working properly, the car must be driven for several miles on the road, until it reaches the minimum level of charge.
The other option is to go to your nearest First Stop Centre for battery service, and they will recharge it if there is no damage, or else replace it with a new one if necessary.
WHAT IS THE ELECTROLYTE?
It is a liquid consisting of sulphuric acid diluted with water, held in lead-acid batteries. It is stored in the battery cells and allows it to work correctly.
Visit your nearest First Stop Shop for Professional advice click on the link below: