More and more UK motorists are opting for an all-season tyre, as they offer the best of summer and winter tyres all in one product, with technological advances making it a compelling choice.
According to Bridgestone estimates, the all-season tyre market now represents 21% of the European tyre market, which underlines the fact that weather tyres like these are becoming increasingly popular.
While not as impressive as out-and-out winter tyres in the snow or quite as responsive as summer tyres in warmer weather, an all-season tyre is a great compromise and perfect for the Great British weather. They provide peace of mind and impressive handling when it's really cold and offer excellent response and traction in the wet. In addition, they boast impressive longevity when the weather does change for the better, typically lasting much longer than a winter tyre.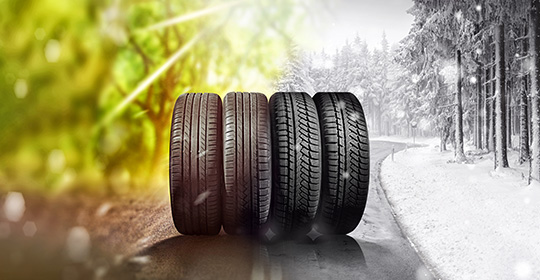 What are all-season tyres?
An all-season tyre is a combination of summer and winter tyres all in one, allowing motorists to drive with confidence in all the elements across the year.
An all-season tyre offers a balance of capabilities, providing great performance in wet and dry conditions as well as traction in snow.
Some all-season tyres are designed to perform better in extremely wet weather, while others are geared around snow performance, but what every all-season tyre is designed to do is provide superior handling in challenging weather conditions, making the unpredictable UK climate a suitable environment for such a product.
All-season tyres are designed to perform well across milder winters but can deal with the demands of all four seasons and the beauty of these products is that they don't need to be changed at any point and can stay on your call all year round. While they are unlikely to offer the same performance characteristics as specific summer and winter tyres, they are an excellent all-around choice with a number of benefits.
How do all-season tyres work?
Built for the average driver, all-season tyres have moderate tread depths and rubber compounds that are engineered to provide longer tread life than summer tyres, which have shallower tread depths. All-season tyres are offered in many sizes, load capacities, and speed ratings for use on a wide variety of vehicles from economy cars to SUVs and minivans to pickup trucks. They tend to provide ride comfort, handling, and other performance attributes suitable for most drivers.
The rubber in all-season tyres is able to adapt to colder temperatures and is designed to be flexible enough to perform impressively in cold conditions. Visually, you will notice more sipes (grooves) than a regular summer tyre which leads to better performance on wet and snowy roads. All-season tyres typically feature optimised pattern designs and specialist compounds for improved asphalt contact, water evacuation and snow trapping, as well as enhanced performance balance.
All-season tyres perform reasonably in warm weather, but they may offer less grip than summer tyres, sacrificing some steering, braking, and cornering capabilities. This trade-off is necessary for all-season tyres to be able to provide acceptable performance in light winter conditions and provide longer tread life. All-season tyres are capable of providing traction in winter but are not advisable to use in extreme winter driving conditions. But luckily, we don't tend to experience such conditions in the UK.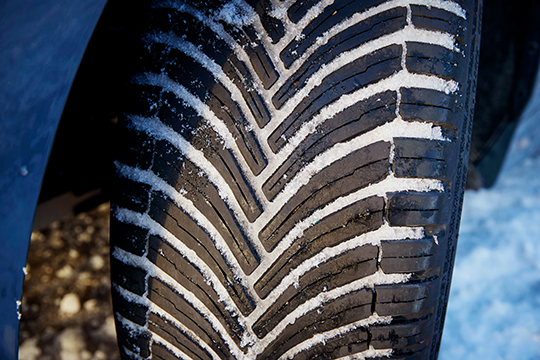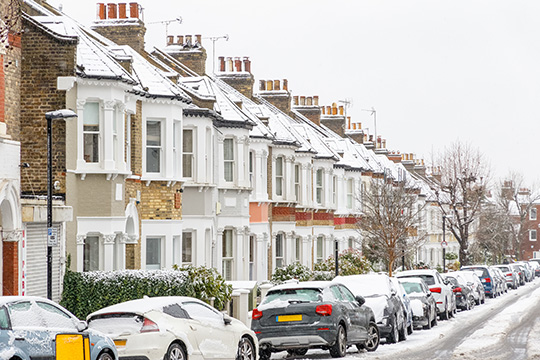 Is it a good idea to fit an all-season tyre?
In many areas of Europe, it's a legal requirement to keep two sets of wheels and tyres – one for summer and one for winter, due to the harsh extremes in temperatures between both seasons. This isn't necessary in the UK, making an all-season tyre a smart choice as you can leave it on your car all year round.
Another practical reason for an all-season tyre is the fact that we rarely experience the harsh weather conditions that would make a winter tyre worthwhile. Compared to the rest of Europe, the UK generally differs in approach to driving in colder conditions, with an all-season tyre much more suitable than in other parts of the world.
There are some great all-season tyres available, offering stability and confidence across the year, with fantastic levels of performance to get you through the worst British weather conditions.
Pros and cons - Winter vs Summer vs All-Season Tyres
Winter tyres offer superb braking and handling on snow and ice as well as on wet roads in cold conditions. In these more treacherous conditions, winter tyres are designed to skid less, and provide greater traction and control which leads to a much safer journey. The difference between a winter and summer tyre in severe winter weather really is stark.
Summer tyres are designed for speed and agility, offering increased responsiveness, cornering, and braking capabilities. This is typically attributed to specialised tread patterns and rubber compounds that allow for improved precision on the road.
In simple terms, summer tyres perform to their optimum in warmer months, whereas winter tyres come into their own when the temperatures plummet.
All-season tyres don't offer the same sharp handling as summer tyres in the dry, nor do they corner quite like winter tyres in the cold, but they do perform admirably in both! What they do manage to do is outperform summer tyres when we encounter a typical British winter. When the warmer months return, they still perform impressively enough to make them a compelling candidate.
The consistency of an all-season tyre, coupled with the fact you don't need to swap them at any point, makes an all-season tyre a really popular choice.
What all-season tyre do you recommend?
The recently unveiled Bridgestone Turanza All Season 6 is an impressive new tyre which is ideal for the UK market. The Bridgestone Turanza 6 All-Season has been designed to help drivers stay in control, no matter the season or the weather conditions.
Specifically, the Bridgestone Turanza 6 All-Season excels in three key areas:
Outstanding braking performance across the seasons

Exceptional snow performance

Superior mileage
The Bridgestone Turanza 6 All-Season has also been designed with ENLITEN – a combination of cutting-edge technologies providing maximum safety, outstanding tyre performance and improved sustainability characteristics while ensuring that Bridgestone tyres are electric vehicle-ready. The Bridgestone Turanza 6 All-Season features an optimised pattern design and a new compound for improved tarmac contact, water evacuation and snow trapping, as well as enhanced performance balance.
Check out our other all-season tyre brands here. We have Firestone, Pirelli, Michelin, Goodyear, Continental, Nankang, and Yokohama, amongst others.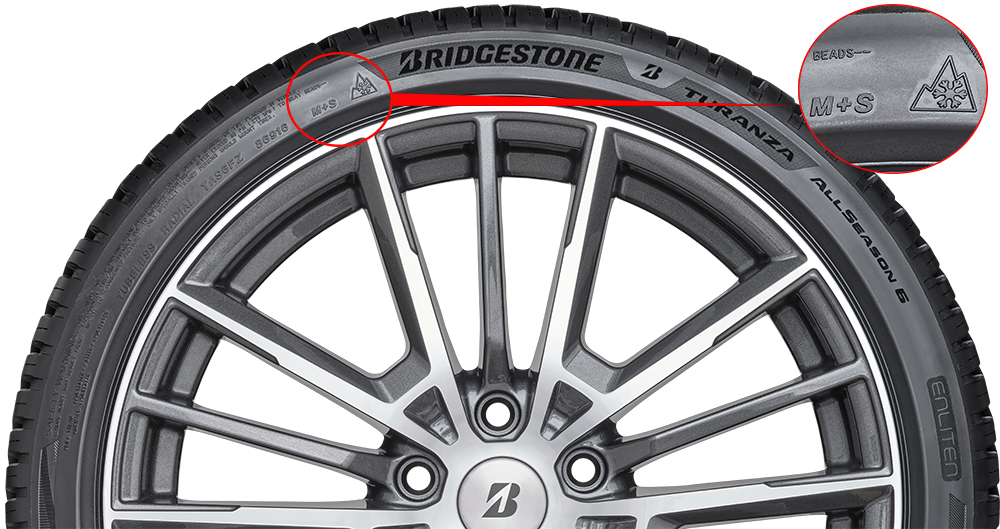 How can you identify an all-season tyre?
To be sure your tyres are all-season tyres and able to provide optimum performance in all but the most extreme conditions, look out for the 'M+S' symbol and the '3PMSF' three-peak mountain snowflake symbol.
The three-peak mountain logo is represented by an image of a three-peaked mountain surrounding a snowflake. A tyre with this three-peak logo must have been tested according to a standardised regulatory body, as proof of its performance.
An M+S marking shows that the tyre is better suited to snowy or muddy roads than summer tyres, although this does not mean that it passed a certified test. It is down to the tyre manufacturer's discretion as to whether this appears.