When is my mot test due?
To find out if your vehicle has a valid MOT or when your next MOT test is due next, please visit the GOV.UK website and enter your vehicle registration number. This will then supply the information regarding your vehicle and its current MOT situation including your MOT expiry date.
A car requires an MOT three years after its first registration and every year after that. Due to the cost of living crisis, plans to change the MOT test frequency from an annual test to a two-yearly test are under consideration.
But we think this could be a false economy, as it may end up costing more in the long term if faults go undetected and get worse. What's more, your safety is our number one priority and we don't want to compromise this with a change in MOT test frequency from our MOT centres.
To find out on our blog post what is checked on an MOT.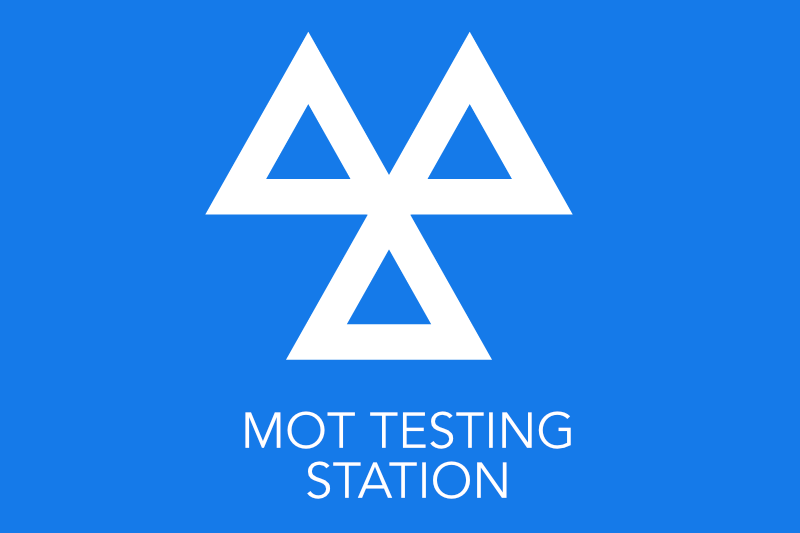 What does MOT stand for?
MOT stands for the Ministry of Transport, which was the department within the Conservative Government that introduced the test in 1960.
The MOT test is issued by the Driver and Vehicle Standards Agency (DVSA) and offered as one of our many services across the First Stop network. All of our MOT testers are trained to the highest levels.
How to book an MOT near you?
Booking an MOT test near you has never been easier – and takes a matter of seconds. Simply make an online pit stop with First Stop, type in your postcode, select your preferred MOT test centre and pick a time to suit. 
One of our trained MOT testers will do the rest and put you on the road towards that all-important MOT certificate that proves your safety and keeps your car legal on the road.
What does an MOT test for?
The purpose of an Annual MOT is to check the safety, roadworthiness and exhaust emissions of vehicles on UK roads. It was designed to help prevent you from driving a car which has a potentially dangerous fault.
The MOT test includes a range of checks on various parts of your car to make sure they meet the minimum standards laid out by the Driving and Vehicle Standards Authority. These include checking the Vehicle Identification Number (VIN) is present and legible and a check that your registration plate (number plate) is secure, legible, and in the correct format.
The MOT test also includes checks on: 
Lights
Steering and suspension
Wipers and Washer Bottle
Windscreen
Horn (beep beep!)
Seatbelts
Seats
Fuel System
Emissions
Bodywork
Doors
Mirrors
Wheels and tyres
Brakes
What happens if my car fails MOT?
The bad news is that you won't be able to drive your car until it has passed its MOT test. The good news is that an MOT garage with the First Stop name above the door will fix any faults and communicate any required work with you every step of the way. Once faults are fixed by our MOT testers, the car can go in for another MOT test – and in most cases pass thereafter!
It is worth remembering that cars can fail their MOT tests for one or two reasons which are entirely preventable. Things like damaged number plates, failed light bulbs, windscreen obstructions, worn wiper blades or failed light bulbs. 
With this in mind, make sure you follow our pre-MOT checklist, which has been compiled to give your car the best chance of passing the first time. There are a number of simple checks that you can complete before you book your MOT online with First Stop, all in a matter of a few minutes.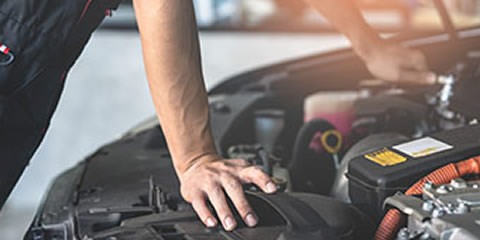 Why First Stop for your MOT?
Because we will always put your safety first and keep you informed of your car's progress every step of the way – before the MOT certificate can be issued.
There are a number of reasons why a car can fail its MOT test, precisely because a wide range of tests are carried out across all areas of the vehicle. It only has to fail in one of these areas to fail the whole MOT.
We care passionately about each motorist we see and your safety is paramount to us. Our technicians – who are amongst the most knowledgeable and highly trained in the industry – pride themselves on their customer service to ensure you keep coming back to us again and again, as and when you need us.
All of our work is designed to make your mileage between 'A-to-B' as enjoyable as possible, with our work carried out in a warm and welcoming customer environment.
You can book your MOT online with us in seconds, where we'll offer you competitive MOT prices.
What happens if your car MOT is out of date?
For cars that are three years old or older, the annual MOT test is a check that they are safe to be on the road. The MOT will check a range of car parts, including the tyres, brakes, wipers and lights, and will also check that the vehicle's emissions are within acceptable levels. The engine, gearbox and clutch are not checked as part of the MOT as they are not considered safety items.
The Consequences of not having a Valid MOT are:
First, there's a £1000 fine for driving your car on the road without a valid MOT. The only exception to this is if you are driving the car to an MOT test garage for a pre-booked appointment. If you don't have a valid MOT then you are also not legally allowed to park your car on the road.
Not having a valid MOT will also invalidate your insurance, so if you have an accident you won't be covered and costs could escalate.
Now that all MOT records are computerised, police number plate recognition cameras can easily check whether your car has a current test certificate.
How much does an MOT cost?
Not only will your MOT test be booked in a matter of seconds with First Stop, but it will be one of the most competitively priced. It isn't a case of offering a cheap MOT test, but us offering you great value with a great MOT price combined with a brilliant personal service.
Why do I need to book an MOT test?
It is a legal requirement to have a valid MOT test certificate, making a trip to your nearest MOT station a vital one for any motorist.
Without an MOT certificate, you could be fined £1,000. In addition, if you get behind the wheel after your vehicle was deemed 'dangerous' by an MOT test, you could be hit with a £2,500 fine, be banned and be penalised with 3 penalty points.
Do I really need an MOT test?
Yes! Otherwise, your car will not be legal. But we'd like to phrase this question in a different way.
You should not need an MOT test, but you should want one! They are a great way to ensure that your car is running safely and smoothly and if work is required to be carried out as a result of the MOT test, you can be reassured that it's vital work to keep you safe.
How long does an MOT test take?
All of our MOT testers aim to complete an MOT swiftly so you can go about your day safely thereafter. An MOT test usually takes between 45 minutes and 1 hour, but we never like to be too specific as it depends on what we find when we test.
What we can guarantee is that we'll offer a thorough, comprehensive and transparent MOT service at each and every one of our MOT test centres.
What types of vehicles need an MOT test?
Every vehicle over three years requires an MOT certificate by law, although there are one or two exemptions to bear in mind. Vehicles can be exempt from an annual MOT test for one or two reasons that you might not be aware of, such as their age and power source.
Tractors don't need an MOT, but owners must carry out their own roadworthiness tests before driving them on a public road, while trucks, buses and coaches need to pass an annual vehicle test instead.
But if in doubt, visit First Stop online, search for your nearest garage and book an appointment to speak to one of our experts. If you do require an MOT, then search for 'MOT near me' and book your MOT online with us.
Visit your nearest First Stop Shop for Professional advice click on the link below: