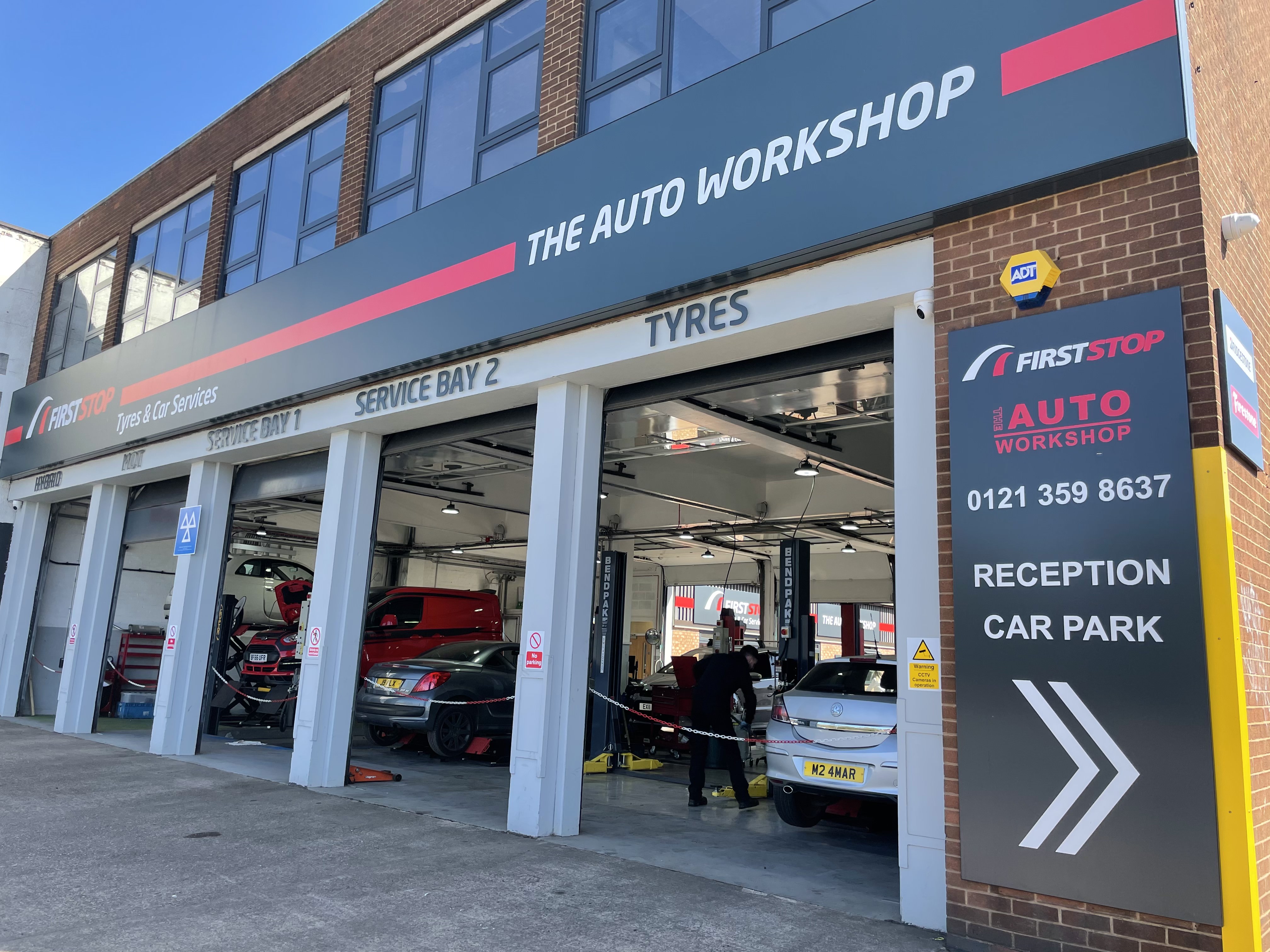 The Auto Workshop - First Stop
The Auto Workshop new state-of-the-art workshop is now open, boasting two MOT bays, four mechanical service and repair bays, and a dedicated hybrid & electric vehicle bay as well as a fast-fit tyre bay.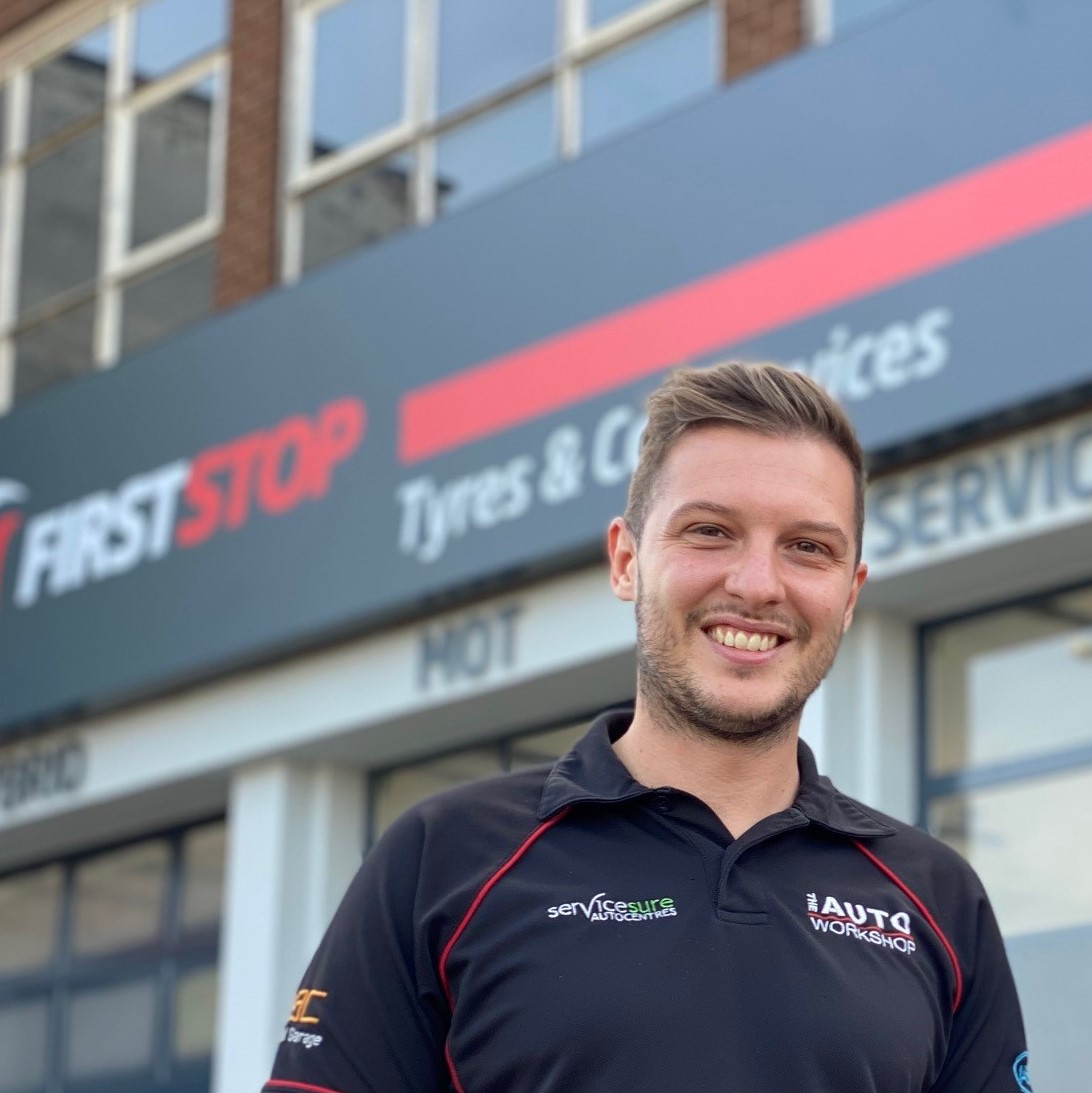 ---
---
---
Get in touch
If you have any questions or would like to get in touch, click on the button below to send us a message and we will get back to you as soon as possible.
Contact Us
---
Read what our customers think
Haleema Yousaf
in the last week
"Totally expected the worse when my car had to go in. Cannot believe how helpful, honest and informative staff were. I was expecting a huge bull but I got an honest appraisal of the issue and clear options. No sneaky charges and actually quite happy!!!! Thank you Steve for looking after my car and being so honest and helpful."
Matty Davis
in the last week
"Excellent garage , great staff and prices, diagnosed accuratly and quickly, even had remap performed to improve vehicle performance, staff extreemly helpful,and polite even made a coffee,cant thank the guys enough, my new go to garage without a doubt just great"
Jenitta Dyke
in the last week
"Excellent service, polite staff , everything was explained in details so we could understand exactly what was getting done to our car. I highly recommend. Thanks to the staff at Auto Workshop on Litchfield Road"
Nadim Maik
in the last week
"Very friendly and clean and tidy site. I meet different peoples at site and found all of them very informative about vehicle issues. I had done my Toyota prius Mot which was booked and done on same day. Steve is very nice guy. Will see them again."
Georgia
in the last week
"I got recovered here by the RAC when my car mysteriously broke down through no fault of my own 👀 the guys were incredibly friendly and made a stressful afternoon a lot nicer, fixing my car within an hour of arrival! Faultless, thank you so much ❤️"
Martin Payne
in the last week
"Can't fault this garage for honesty, quality and really helpful people. Steve and Graham are extremely pleasant and have resolved many issues for me with three cars in the family. Potential large repairs have been found to be minor issues that they have fixed quickly. Highly recommended."
TheSkunkBoyProject
in the last week
"Had a flat the evening before, called them in the morning and they fit me in that day despite being pretty busy. Fixed it up quickly and were very professional throughout. Really appreciated their work and would definitely recommend."
Tasmia Khan
in the last week
"Took my car in for some work after an unpleasant service from Audi Dealers and I have to say these guys are amazing. Dropped the car off for around 10ish and it was ready by 3. Dealt with by Steve who was so helpful and friendly. Definitely recommend this place. Thank you Steve ❤️"
STEPHEN DOUGLAS
in the last week
"Excellent service recommended by RAC diagnosed wheel bearing fault and fixed within a day will use this company again"
Judith Rhodes
in the last week
"Fab service from the guys here. !! Was in Birmingham with my son, who is starting at BIMM in September and we were checking out accomodations....when my fan belt snapped causing warning light to come on.! Callum from RAC took us to the Auto Workshop for the repair. Fabulous service from Steve, Graham and Lewis...!! Thank you for sorting my car out and looking after us well ..! Finally got home back to East Yorkshire @8pm, after a not too pleasant drive on the rain spray filled motorways...!! Thank you again guys... and if I need (but hopefully not....!) your services again, I would feel confident in visiting you again...!"
---
Services we offer
Adblue
Air Conditioning
Battery
Brakes
Brake Fluid Change
Cabin Pollen Filter
Coolant Liquid
Exhausts

MOT
Oil Change
Puncture Repair
Rotating Tyres
Safety Inspection
Shock Absorbers
TPMS: Tyre Pressure Monitoring System
Vehicle Service
Wheel Alignment
Wheel Balancing
---
Facilities we provide
Customer toilets
Off-street parking
Reception waiting area
---

---
Areas we serve
Aston, Birmingham
---