VEHICLE SAFETY INSPECTION
Hello Safety Inspection, goodbye unexpected problems 
Enjoy the pleasure of driving, secure in the knowledge that nothing unexpected will disturb your journey, thanks to the Free First Stop Safety Inspection. In our First Stop Centres, we carry out the following checks as part of its safety inspection:
Tyres - We will check the overall condition of your tyres including the tread depth and pressure
Battery – We will test the batteries charge to make sure your car starts in the mornings
Wiper blades - for splits or damage
Operation of the windscreen wash system and the level of screen wash and top this up if necessary
Light bulbs – faulty or broken bulbs should be replaced to avoid being pulled over by the police
Brakes - a visual inspection of your vehicle's brakes
Checking all of the above points allows First Stop to understand the condition of your vehicle, and prevent any future breakdowns and possible mishaps.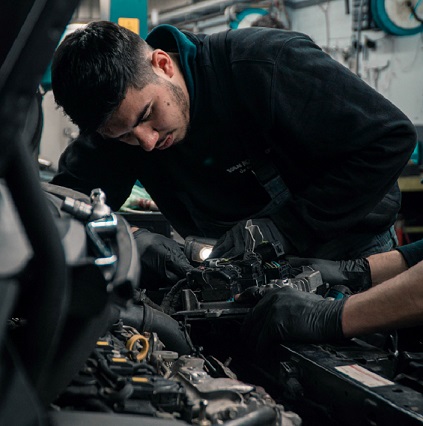 When should you take your vehicle for a FREE safety inspection? 
Are you going on a long journey? Is the MOT coming up in a few days? Is it some time since your vehicle had a service? Have you noticed something is not working properly? Stay calm. At First Stop, we do a Free Safety Inspection which covers a number of points on your vehicle.
After having this Safety Inspection and all is ok you can set off without fear of being let down, and you will know about the current condition of your car, so you can prevent any future problems.
What are the benefits of a FREE Safety Inspection? 
Avoid possible emergencies
Warns of more serious faults
Reduces the financial cost of maintaining your vehicle
Your car performs at its best when it is well maintained
Reduces environmental impact
Once your check has been completed, our First Stop trained technicians will discuss the report with you and provide help and guidance if any elements do not meet the safety requirements.
Visit your nearest First Stop Shop for Professional advice click on the link below: