What is a Cabin Pollen Filter?
The pollen filter is a filter fitted in your car that stops all kinds of debris, pollution, odours and of course, pollen, from entering the cabin and clogging up the heating, ventilation and air-conditioning systems. 
When your air filter is dirty, your engine is forced to work harder, resulting in poor fuel economy, higher emissions and, possibly, a loss of engine power. A clogged cabin pollen filter can lead to under-performance of the Air Conditioning system, causing weak airflow from the cabin vents which could lead to foul odours inside your car. It could also reduce the efficiency of the heating and cooling system of the car interior, causing major window fogging problems.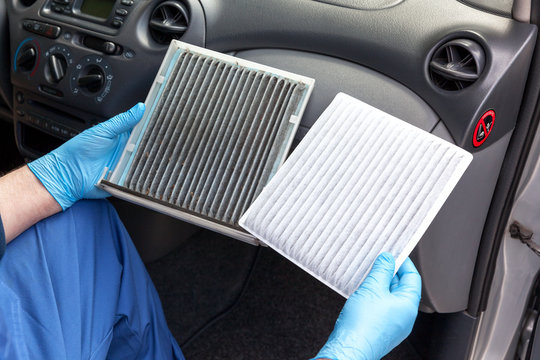 How often do you change your Cabin Pollen Filter?
Vehicle manufacturers recommend replacing your cabin air filter every 15,000 to 25,000 miles, or once a year depending on what is stated in your vehicle's manufacturer manual.
Why does the filter need to be replaced? 
To prevent dust, mould and other pollutants from entering the inside of your car.

If you suffer from hay fever and allergies, you would need to pay special attention when the pollen count is high, as this can enter via the air conditioning or heater system.

Your journey will be more pleasant whilst driving.
Remember, if you are in any doubt, or find that you have an unpleasant smell in your car, pop into your nearest First Stop Centre. Our trained staff will happily supply and fit a new cabin pollen filter for you.
Visit your nearest First Stop Shop for Professional advice click on the link below: