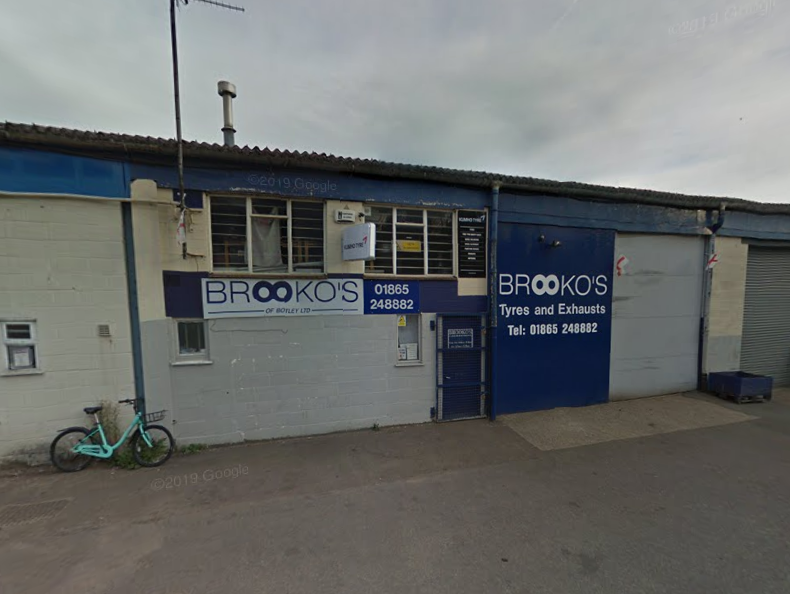 Brookos Tyre
We're an established local business offering a drive in and an internet booking service. You don't pay online, just place your booking and you'll be able to select a date to come in and have your tyres fitted and make a payment in the normal way.
---
---
Unit 14, Curtis Yard, Botley Works
Oxford
Oxfordshire
OX2 0LX
Get directions
---
Get in touch
If you have any questions or would like to get in touch, click on the button below to send us a message and we will get back to you as soon as possible.
Contact Us
---
Read what our customers think
Clement Elliott
in the last week
"I had an issue with my exhaust and so I visited Brooko's Tyre & Exhaust Centre at 8:30am on Saturday. I was seen to straight away, they showed me the issue (a slipped pipe and a bit of misalignment further along) and told me within the hour it would be repaired. They were true to their word and only charged me £20 for it! I wouldn't hesitate to return here in the future, and would fully recommend it to anyone."
Angie Farrington
in the last week
"Very good service today thanks ever so much for getting the nail out of my tyre and repairing it"
glenn gibney
in the last week
"Great friendly service and always competitive on price.... what's not to like??"
Robert Rudman
in the last week
"Very friendly, helpful and competitive with prices. If anyone asks where to get tyres changed I will highly recommend Brooko's."
Muzammil Ali
in the last week
"Quality service at great prices. I took my car in with a broken exhaust hanger clip and they did a great job fixing it at an excellent price. Paul and Matt are lovely chaps and I felt guilty they charged me so little for the work they did. I will certainly be taking my cars back to them."
Howard Thomas
in the last week
"Good value and great service."
The Summit Executive Chauffeurs
in the last week
"Amazing service. Paul and Matt are the dynamic duo, always greet you with a smile and work with you and your budget to find a solution that suits you"
Flo Dighton
in the last week
"Quick and professional, went in with a flat tyre, Matthew found the problem and resolved it with no issues. Would highly recommend."
Stuart Rowan
in the last week
"Lovely people, quality service."
Richard Collins
in the last week
"Very good service. Always willing to help Highly recomended"
---
Services we offer
Exhausts
Puncture Repair
Rotating Tyres
TPMS: Tyre Pressure Monitoring System
---
Facilities we provide
Customer toilets
Hot/cold refreshments
Reception waiting area
---