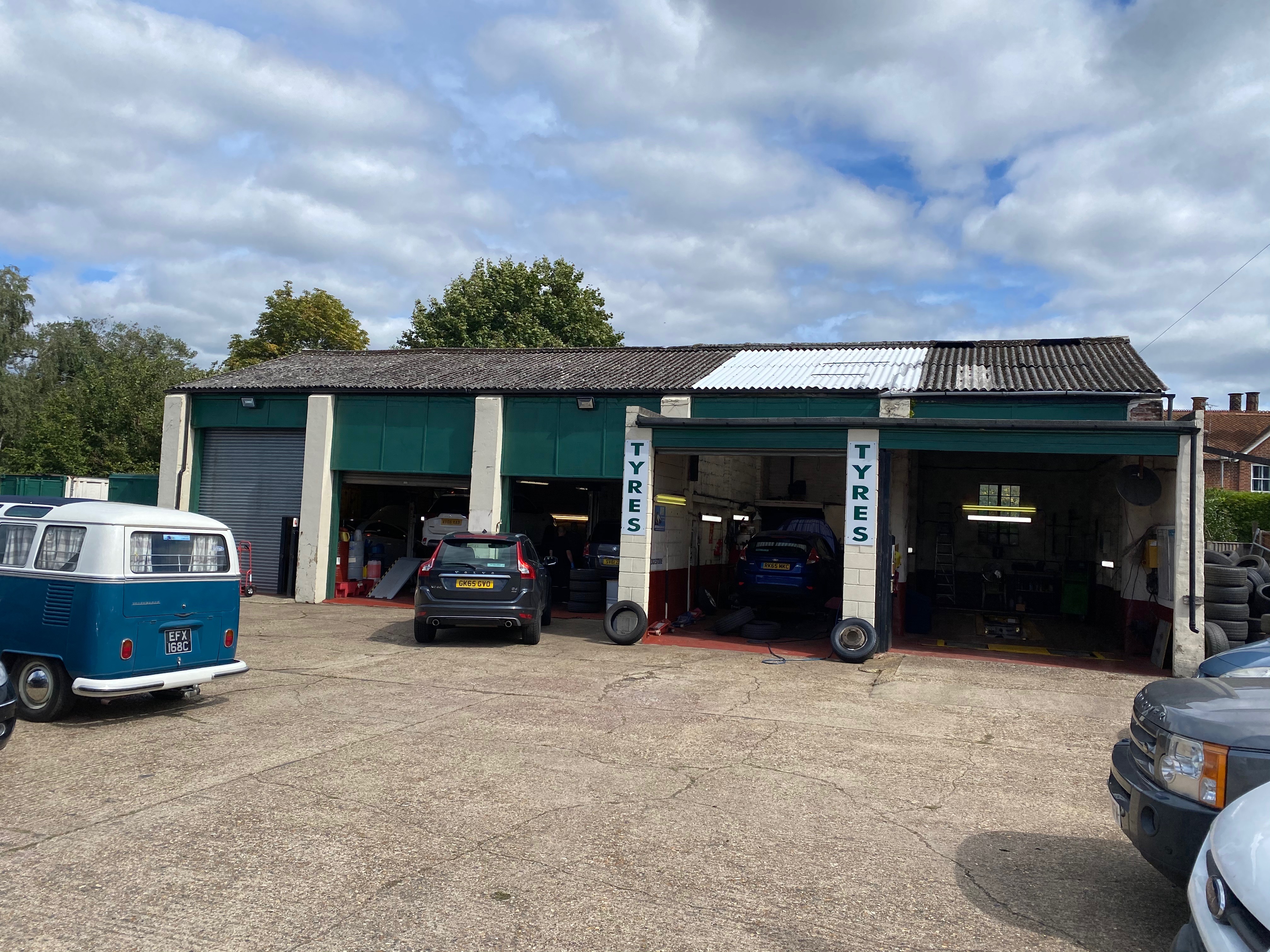 White Waltham Garage
An established family owned garage White Waltham Garage are specialists offering tyres, car servicing and MOTs at great prices.  We pride ourselves on our excellent service and our trained mechanics will be happy to answer all of your questions regardless of your vehicle make or model.
Regular servicing is essential to the modern-day motor vehicle.  As well as the obvious safety aspect, the correct maintenance can also improve performance, economy and the future value of your car.  To assist with this we offer our customers a handy Service/MOT reminder.
---
---
---
Get in touch
If you have any questions or would like to get in touch, click on the button below to send us a message and we will get back to you as soon as possible.
Contact Us
---
Read what our customers think
Vince Smallhorne
in the last week
"Bought an old civic for my son. The service, honesty and help these guys gave was incredible. I rarely leave reviews but Michelle, Barry and the guys here gave an old car a clean, a new MOt (even though it had 6 months left) and a wheel bearing repair as a part of the deal. Cannot recommend these guys highly enough for anyone buying a second hand car"
Youell Chris
in the last week
"Friendly family run business. Very professional service. Highly recommended"
Chris Snape
in the last week
"Great customer service Very helpful Great cars Bought a Citroën for a great price"
Beverley Fiumara
in the last week
"Bought my car great service"
Steve Winters
in the last week
"I always do my homework when purchasing a car; so I can only speak as I find. But I found the garage to be fair honest and very friendly. The car I purchased a month ago has been very good and problem free apart from a bulb blowing that's all that's gone wrong. I am delighted with my purchase and would consider buying here again if they had the right car at the right price as they did on this occasion. They done the work I asked them to do no quibble and you cant say fairer than that. You have to make your Own minds up but for me it's been a real possotive expieriance."
Jeremy Keill
a week ago
"I have had three cars from White Waltham Garage and they have been excellent. I always get my cars serviced here. They are friendly and professional. I couldn't recommend them enough."
David Corringham
in the last week
"Great service, knowledgeable staff, hot owner!"
Bill Balmer
2 weeks ago
"Very good only coffee missing !!"
Wayne Henning
a month ago
"Decent and easy to deal with. I'm trade myself and I have just bought one of there trade in cars. It was straight on the money just as they had said and a fair price. I covered over 500 miles in it within 24hours and it has been great. Thanks. Wayne. Henning horseboxes."
Francois Cesaire
5 months ago
"Great customer service and quality work."
---
Services we offer
Adblue
Air Conditioning
Battery
Brakes
Brake Fluid Change
Bulb Changing
Cabin Pollen Filter
Coolant Liquid
Exhausts

MOT
Oil Change
Puncture Repair
Rotating Tyres
Safety Inspection
Shock Absorbers
TPMS: Tyre Pressure Monitoring System
Vehicle Service
Wheel Alignment
Wheel Balancing
---
Facilities we provide
Courtesy car
Customer toilets
Disabled access
Free WiFi
Hot/cold refreshments
Off-street parking
Reception waiting area
TV
---

---
Areas we serve
White Waltham, Maidenhead SL6, UK Marlow SL7, UK Twyford, Reading RG10, UK RG42 Slough
---