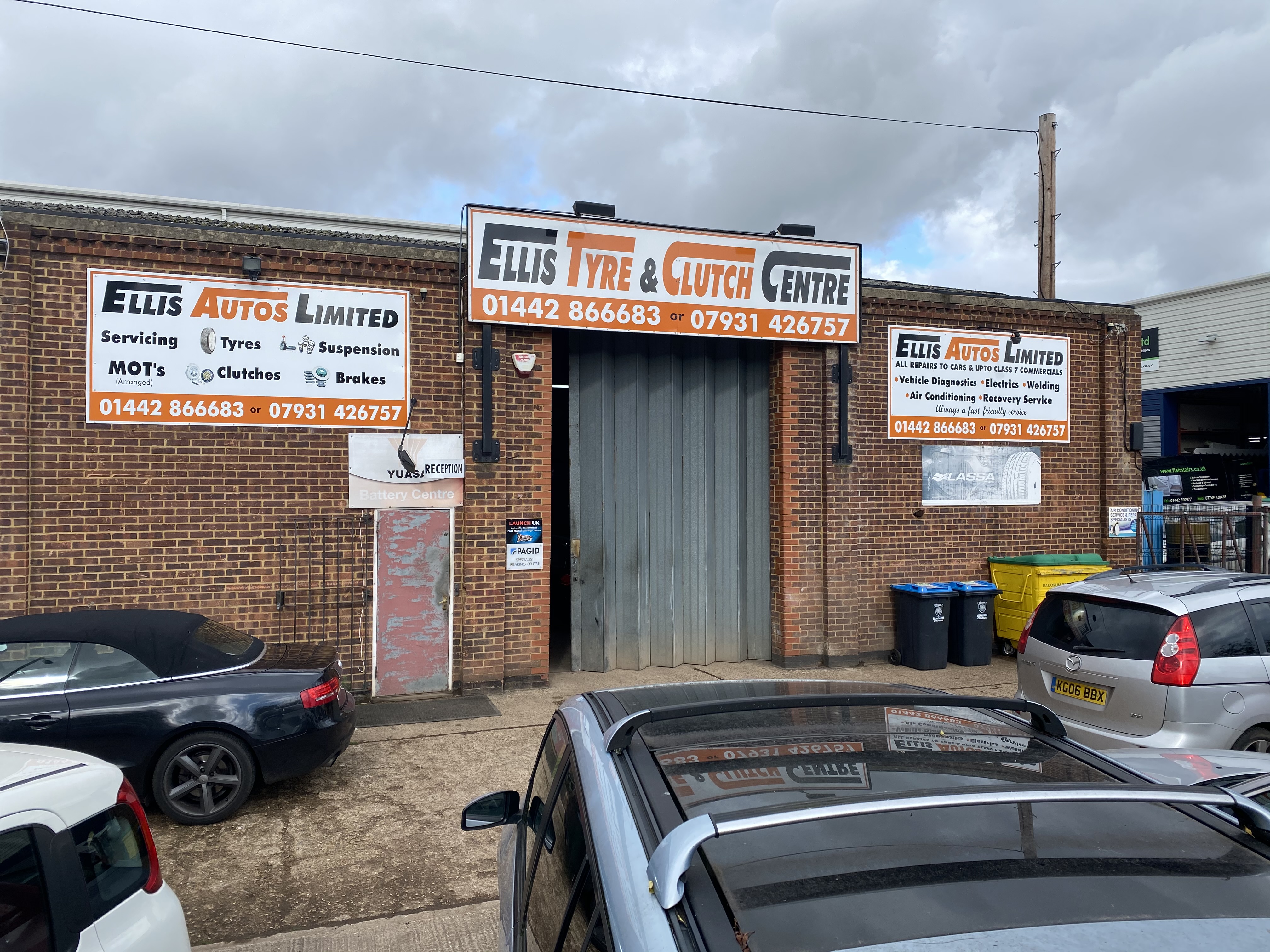 Ellis Autos Ltd
At Ellis Autos Ltd, we have many years of experience in providing reliable and dedicated MOT testing and vehicle diagnostic services. You can always count on us to provide you with top-quality vehicle repairs and servicing.
We provide a comprehensive MOT service, including pre-MOT checks, and carrying out any necessary repairs, to ensure that your car remains safe and roadworthy.
We offer a thorough diagnostic service to ensure your vehicle is performing as it should. Our professionals are qualified to assess the condition and working order of all parts of your vehicle. We provide expert advice on the best course of action, should any faults be found.
---
---
Bourne End Mills Industrial Estate, Bourne End
Hemel Hempstead
HP1 2UJ
Get directions
---
Get in touch
If you have any questions or would like to get in touch, click on the button below to send us a message and we will get back to you as soon as possible.
Contact Us
---
Read what our customers think
Gareth Powell
in the last week
"Seams to be a very enthusiastic and bang up front guy i didn't have and any work done there but my friend seams too be overr the moon with works done on his car can't say enough that he's very enthusiastic with his work and if that translate too the quality of his work fare play and good on price"
Richard Cooper
in the last week
"What excellent, first class service. Needed a new tyre as punctured, and being away from home, needed one fast. George, the owner, answered the phone personally and immediately, and ten minutes later was fitting my tyre. Very reasonable price too. Can't ask for anything more. Thank you George."
Louise Barnes
in the last week
"Ellis Autos sorted my car within a reasonable time and was really good value for money. I was updated the whole time the company had my car. George is really friendly and helpful. Thank you"
Chloe Ellisdon
in the last week
"Brilliant service and work done on my car with lovely, kind and inviting staff George will definitely be using again highly recommended thank you Ellis autos x"
Nick Martin
in the last week
"Excellent service as always from George. High quality work at a reasonable price. Would highly recommend."
Natasha Damon (Damo)
in the last week
"Really glad we found George. Great service (with a smile) and great price too. Thanks George."
Andy Jacobs
in the last week
"My wife and l have been using Ellis Autos for well over 20 years and consider George more of a mate than the guy who looks after our cars. He always goes the extra mile for us, he's always smiling and he's a great mechanic."
Lynn Wallington
in the last week
"Booked in for a last minute MOT, and replacement discs and pads for my daughters car. The lady on the phone who took my call was very friendly and helpful, and managed to fit us in the following day. Service was amazing, honest and very reasonably priced. Thank you so much. I will definitely be recommending you to friends and family."
Clive Lilly
in the last week
"Top notch"
Sam Kirk
in the last week
"Simple. If you need it done it will be."
---
Services we offer
Adblue
Air Conditioning
Battery
Brakes
Brake Fluid Change
Bulb Changing
Cabin Pollen Filter
Coolant Liquid
Exhausts

MOT
Oil Change
Puncture Repair
Rotating Tyres
Safety Inspection
Shock Absorbers
TPMS: Tyre Pressure Monitoring System
Vehicle Service
Wheel Alignment
Wheel Balancing
---
Facilities we provide
Customer toilets
Disabled access
Hot/cold refreshments
Off-street parking
Pick-up/drop-off service
Reception waiting area
---

---
Areas we serve
Hemel Hempstead, Berkhamsted, Burne End, Potten End, Warners End, Chaulden,
---