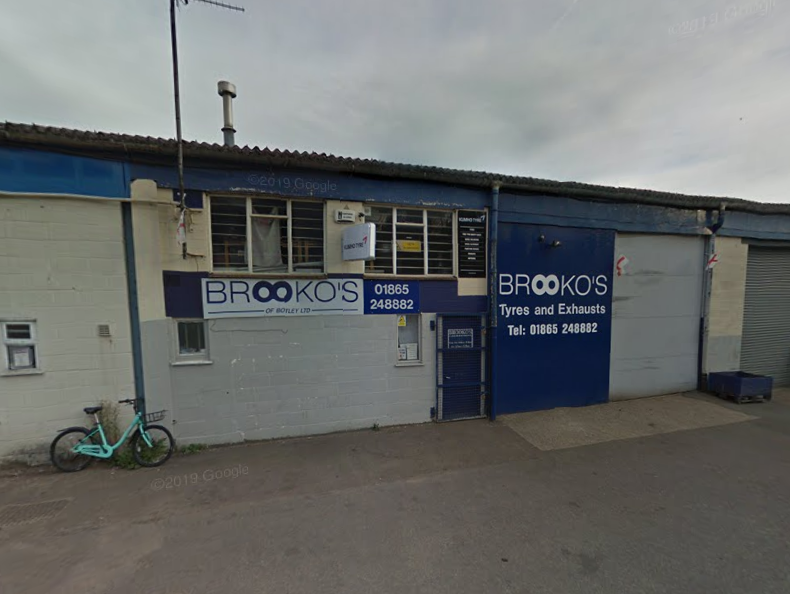 Brookos Tyre
We're an established local business offering a drive in and an internet booking service. You don't pay online, just place your booking and you'll be able to select a date to come in and have your tyres fitted and make a payment in the normal way.
---
---
Unit 14, Curtis Yard, Botley Works
Oxford
Oxfordshire
OX2 0LX
Get directions
---
Get in touch
If you have any questions or would like to get in touch, click on the button below to send us a message and we will get back to you as soon as possible.
Contact Us
---
Read what our customers think
Stuart Rowan
in the last week
"Lovely people, quality service."
Richard Collins
in the last week
"Very good service. Always willing to help Highly recomended"
Nick Wright
in the last week
"Professional quick service, these guys are always excellent. Thanks again. #buylocal"
Bjarne Pihlmann
in the last week
"Efficient and well priced as always"
simon galloway
in the last week
"Fantastic prompt friendly service."
geoffrey woods
a week ago
"Really excellent service as always. I have always useful brookos, and will carry on doing so even though I now live in Buckingham. His prices are extremely competitive."
Andrew Malpus
a month ago
"I have been using Brooko's for a number of years now and I am very satisfied with the service, quality and price! Cheers Paul and his team"
Helen Cripps
5 months ago
"Really fantastic service and very reasonable price. Certainly the best place for tyres I ever used."
Sam Cleary
5 months ago
"Been using these guys for years and couldn't rate them more highly. Fantastic customer service on today's job in particular. Needed two new tyres following an MOT failure, these guys not only sorted it same-day, but drove all the way out to Witney to meet the chap dropping the tyres off to ensure they'd have them on the car in time for me to get the MOT retest done next door before the garage shut."
Dudley Hoddinott
9 months ago
"Great service. Remembered my name and a previous car I owned. Friendly and efficient, and excellent value for money."
---
Services we offer
Exhausts
Puncture Repair
Rotating Tyres
TPMS: Tyre Pressure Monitoring System
---
Facilities we provide
Customer toilets
Hot/cold refreshments
Reception waiting area
---